Home
Music

We are finalizing the music line-up for this weekend. On Friday night we'll be presenting: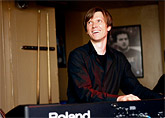 Friday Night
Gordon Webster
Pianist Gordon Webster is one of the most sought after musicians in the Blues world. His tremendous musicianship and passion, supported by his first-hand knowledge of social dancing, have inspired dancers at hundreds of dance events worldwide. Drawing on influences as diverse as Fats Waller, Count Basie, Oscar Peterson and Gene Harris, Webster serves up a smorgasbord of styles unified by one characteristic: irresistible danceability.
---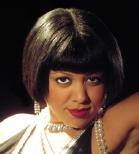 Kim Nalley, in looks and presence is often compared to Billie Holiday, but vocally she packs a 3 1/2 octave range that can go from operatic to gritty blues on a dime, projection that can whisper a ballad yet is capable of filling a room with no microphone, and the ability to scat blistering solos without ever losing the crowd's interest or the intense swing. Her singing is most reminiscent of the former Basie Singers Helen Humes & Joe Williams with a dash of Dinah Washington and occasional nods to Ella, Sarah and Nina Simone. We're excited to be having Kim for one of Gordon Webster's sets on Friday!
---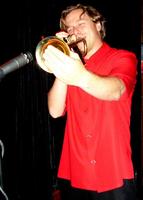 Originally born "The Jelly Roll Souls," the California Honeydrops are a local favorite, headed by a passionate Lech Wierzynski on Guitar and swinging sounds across the band all the way down to the soul tub!
---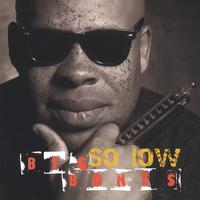 Big Bones no stranger to the blues world. Bones is one of the San Francisco bay area's premiere harmonica playing Blues men. He's a player of uncommon sensitivity and style. His funky gruff rap-blues vocal style is compelling whether he's covering standards or his own compositions which features more urban ghetto-influenced lyrics. Bones recently returned to San Francisco from Germany where hes been living & touring throughout Europe extensively for several years. While honoring traditional blues, he shows his versatility by being a part of the new vanguard style. This is the blues. It's not an imitation, not a reheated cover cd. So don't be confused about the content, It still features love gone wrong, love gone right, trials and tribulations, anticipations and resolution.